By Land of Enchantment
Sara R is donating a quilt to raise money for INDN's List, the Indigenous Democratic Network which focuses on electing Native American candidates and mobilizing the Indian Vote.
I've done a fair amount of on-the-ground election work on reservation.  Voter registration, GOTV, event coordination, mailings, and a bunch of data work.  Some years back, I helped the first ever Native American get elected to the Taos School Board.  That's what this star quilt thing is about:  raising funds, through ActBlue, for native candidates around the country.
It's worth noting that most tribes vote overwhelmingly Democratic.  Most of New Mexico's reservation precincts vote c. 90% Democratic, some as high as 95%.  Since they tend to be under-registered, too, it's a good source of additional Democratic votes.  So a good Native American candidate can be just the thing to motivate an Indian to register and vote for the first time.
If you've donated on past days, tossing in $10 or more today will get you another chance in the drawing for the quilt.  Not only that, today's bonus prize is that navajo will buy you dinner - either at Netroots Nation 2011 in Minneapolis next June, or if you come to San Francisco.
The following photo diary is a collaboration by: navajo, Land of Enchantment and Eddie C
More than 200 people signed patches for Sara R's fantastic quilt.
Many of their photos are below:




Alan Grayson

Bill in Portland Maine and Common Sense Mainer

Land of Enchantment and jnhobbs              mik and brillig                 Gavin Newsom
Gina Cooper
Raven Brooks aka terminal 3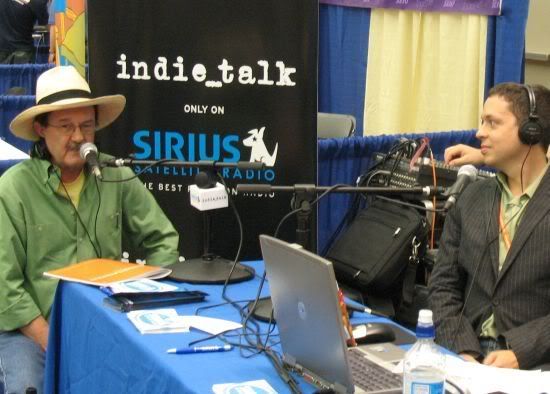 Jim Hightower
David Sirota
Van Jones & Leona McElvene

Mike Engelhart

terrypinder

Teamsters Organizing for Power


mem from Somerville                                  Reality Bites Back                        Sharoney

Black Wolf and Wolfman Spike             navajo, Tinnekkia Williams and Georgia Little Shield

javelina and betson08                         N in Seattle

Phil N. DeBlanc                                       OrangeClouds115
navajo and chunyang
Raines Cohen
jlms_gkw
shockwave


pastordan, loggersbrat, Andy Ternay and Mrs. Pastor
gloriana
asimbagirl

Ms. Anonymous and Ellicat

cskendrick
kimoconnor
texas mom
These folks are elusive:
 

From Daily Kos:  Last Call for the Star Quilt (plus pix of 100+ signers)