By Sara R
From Daily Kos
We started a social document in Providence -- many, many people signed the quilt blocks, not just with their names but with a message.  In August, some lucky person is going to win this quilt and can read all the messages at their leisure, for years to come.  But I thought I would share some of them now.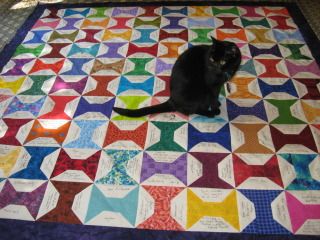 Quilt signed in Providence, NN12
Never down, never out -- Forward!



Intention!

We can make it a world of peace.

Onward and upward! (and forward, ever forward)

Never stop working to make a better world!

May wings of light & love always lift you higher

Time to fight for the America we all love

We can build a better world -- work together

Keep hope and dreams of peace alive

Jobs now!

It gets better.
That's just a little taste.  This quilt is chock full of positive intention.  One of those intentions is to elect better Democrats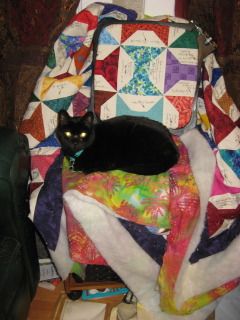 Betty the Cat feels the love in this quilt
From Daily Kos: Love Notes to the Future